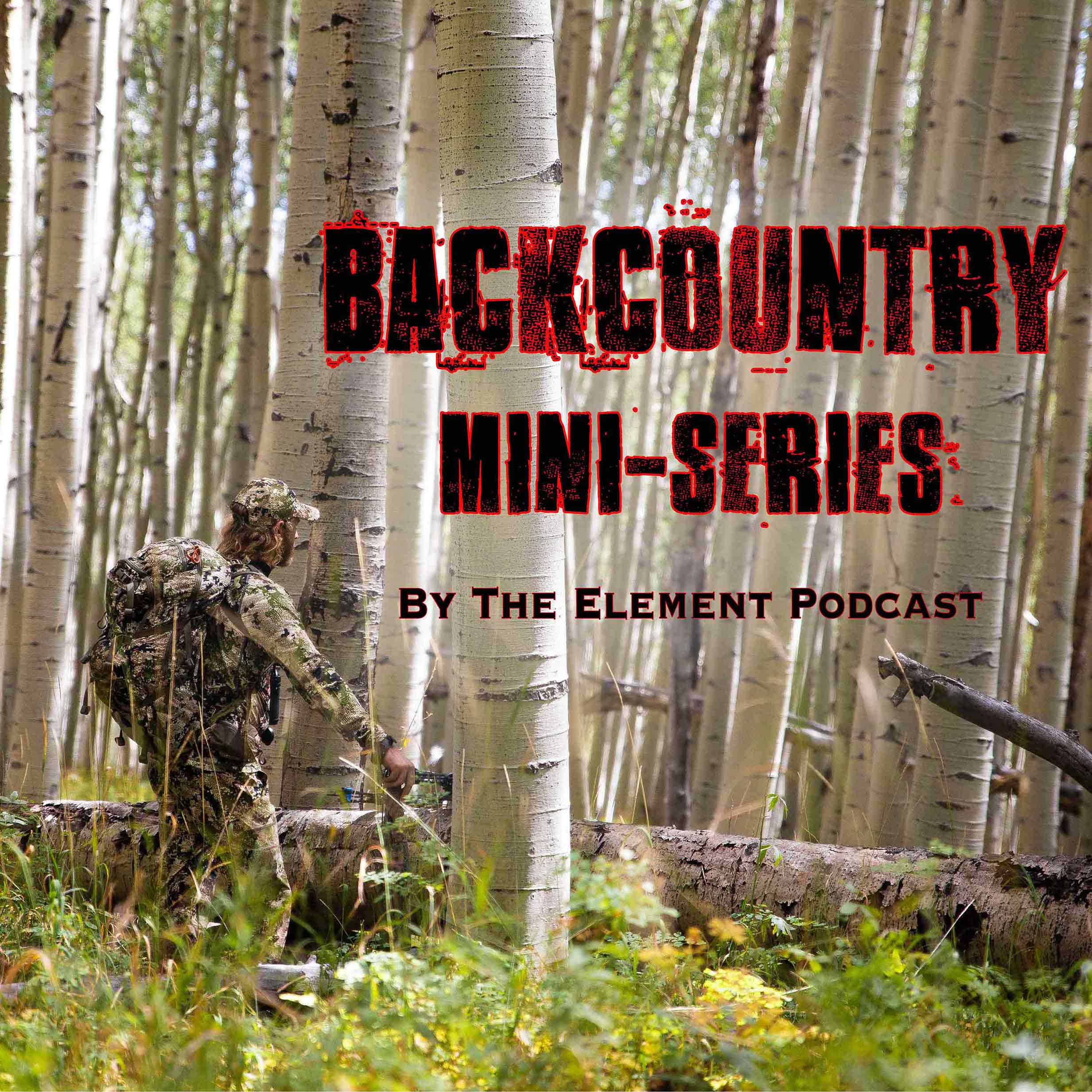 What up?! Welcome to the backcountry series again! Today we have Mark Huelsing of Exo Mountain Gear who gives us the fine details on all things backcountry and even talks about finding a pack that can span western and eastern hunting for the deer hunter who goes west once a year.  This one is packed full of info so enjoy and we hope you get a lot out of it!
Find all of the resources offered on this podcast at www.exomtngear.com!
If you like these give us a review on iTunes and send us a message on social media to let us know! You will also be entered to win some sick prizes soon as a THANK YOU to our listeners for hitting the 100,000 downloads milestone!
Watch K.C. take a 6x6 elk on an OTC hunt in 2018 - Click HERE!
WATCH the guys catch slob trout in the "backcountry" of the Black Canyon - CLICK HERE!
Get your element swag at our STORE.
The song featured in this series is "Inside" by Tyler and the Tribe. Click HERE to listen!